Fotoprint Ltd.
#100, 759 Courtney Street
Victoria
,
BC
V8W 1C3
P
250 382 8218
F
250 478 5506
E
About Foto Print

Orders / Estimates

What We Do

File Guidelines

Contact / Hours

Marketing - Cards - Envelopes - Stationery Products

Cards of all sorts

Marketing

Stationery

Paper, blank

Other things

Business Printing Forms & Booklets

Binders . Index Tabs . Clipboards

Office & School Supplies

Signage - Display Signs & Wall Coverings

Packaging Material

Auto Dealership Solutions

Hospitality Industry Printing

Healthcare Industry+

Protective & Safety Products
Digital services
Bar Codes
What you need to provide
The bar code number (we cannot provide this)
The type of bar code (UPC-A, Bookland, etc)
The placement, if we're adding to your artwork
What we provide
A vector file (EPS or PDF)
Variable data options (generate multiple barcodes from an Excel or csv file)
What we don't provide
Verification of your code (it is strongly recommended that you have the codes verified with a bar code scanner, and confirmed by the retailer or other service)
Further study
---
QR Codes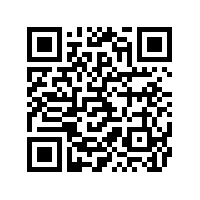 Where can I have a QR Code made?
Fotoprint can generate a QR Code for you, but if you look at the bottom of this page, you can do it yourself. If you need more features, below are a list of online QR Code generators. Please note that Fotoprint does not endorse any of these sites, they are just collected for your convenience:
What we provide if we generate it for you
A JPG file for placement in your artwork, or
Placement in your artwork as per your specifications
Important information:
Placement, size, colour, and various other issues all have an impact on how readable your QR code is. Please see http://qrfail.org/qr-printing-tips for an excellent summary of tips.
If you are providing a QR code to us, it is vital that you verify the code yourself on the proof (either hardcopy or online)
QR Code Generator
---
Digital Numbering
What is digital numbering?
Digital numbering uses variable data (like a mail merge) to incorporate numbering into your design. The number is generated dynamically as the job is printed, so it can be in any sequence, any font or colour, and in any position on your design.
Some things to keep in mind when digitally numbering:
Can only be applied to digital printing (colour or black and white). For offset printing, we offer traditional machine numbering in red or black.
You need to specify the starting+ending numbers. (e.g. 00001 to 01000)
Leading numbers or text are possible (e.g. #0042, No. 988...)
You can supply your own spreadsheet (Excel or csv) file containing the numbers, or we can generate it for you.
Custom combinations are endless (e.g. odd numbers in 9 point blue, even in 10 point pink) or any other variable defined in your spreadsheet.
If the number needs to be part of the body text, the document should be created in InDesign. For most other applications, a PDF is ideal.
Further study
Yes, in black or full colour. Personalized mailings are rapidly becoming a common tool for newsletters and a potent marketing solution.

Fotoprint utilizes both digital (high definition, reyclable organic based polymer toner) & offset (vegetable and waterless ink based) printing. Both processes are the latest and best of their respective technologies but there are differences between them.

Hd digital (for smaller quantities)

Print quality similar to offset, with subtle differences that generally need a magnifying glass or loupe to discern.
Super fast turnaround times, same or next day.
Less expensive than offset for smaller quantities.
Wide range of paper choices up to 15pt thick.
Prints on up to 16pt. thick plastic. Will not rub off.
Capable of variable data (mail merge) where each print is unique.

Offset (for larger quantities)

Very high print quality. (perfect for fussy people :)
Slightly longer turnaround times, a few days max.
Less expensive than digital for larger quantities.
Wide range of paper choices up to 16pt thick.
Enviro friendly offset print process (see our Environmental Management Plan).

Please note: the term 'digital' printing is used by copy shops to commercial printers. These devices and the companies who utilize them are NOT created equal. Be cautious when buying 'digital' printing. Always ask for samples or a proof to make sure your expectations are met. Print quality and colour accuracy vary considerably.